Consultation on setting standards for broadband rollout in Scotland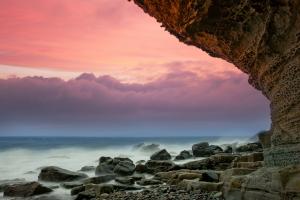 Consultation is currently underway by the Scottish Government to create a uniform technical standard for "narrow trenching".
The government intends to change Section 130 of the New Road & Street Works Act 1991 to increase the use of narrow trenching for broadband network builders and establish a range of safeguards for the 33 road authorities in Scotland.
Michael Matheson, Scottish Cabinet Secretary for Transport, said: "We are all reliant, to some extent, on the range of services provided by the telecoms, electricity, gas and water industries. I'm sure that it won't have escaped your attention that a lot of work is being undertaken to ensure that every home and business has access to superfast broadband. The Scottish Government is committed to ensuring this happens by the end of 2021.
"Utility companies operate in a competitive market. They are continually looking for ways to improve efficiency and reduce costs to keep ahead of their competitors. This includes looking at new methods to improve the rollout of services. One of these is narrow trenching."
The technique is already used by a number of civil engineering contractors including John Henry Group (JHG) to rollout fibre optic broadband ISP cables across the UK. Virgin Media and JHG have also used narrow trenching to reduce their normal trench size from 40cm to 10cm.
The hesitation for Scotland is the lack of a consistent approach so that existing road networks are not disadvantaged.
Matheson also said: "The Scottish Government is launching this consultation to seek your views on which technical parameters should be applied to 'narrow trenching' to help ensure this method is carried out consistently across all of Scotland's 33 road authorities for the benefit of our road network, the other utility apparatus already placed under our roads and pavements, and ultimately for the benefit of the people of Scotland either as road users or service users."
The consultation is due to close on 7 December 2018.