CMA to fine ISPs over loyalty penalty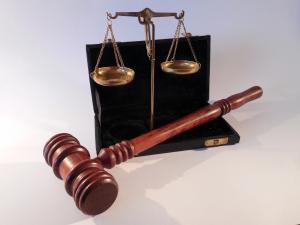 The Competition and Markets Authority (CMA) has been awarded autonomy by the UK Government to "decide for itself whether consumer protection law has been broken". Broadband internet service providers who have been found wrongly imposing unfair prices on their loyal customers (loyalty penalty) will subsequently face fines.
The decision to give the CMA power to address loyalty penalty issues on its own comes as a result of a "super-complaint" probe launched by the authority last year, and a long list of recommendations it made to the government to tackle the wrongdoings.
While it is acknowledged that discounting and different pricing is common amongst ISPs to attract and retain new and existing customers, this system takes advantage of vulnerable individuals (pensioners, for example) who are less aware of the switching or renegotiating possibilities to ensure lower and fairer prices.
The proposed changes will protect susceptible customers from getting trapped into staying on with costly legacy broadband contracts.
In an open letter, Secretary State for Business, Greg Clark MP, said: "Where action by the CMA and regulators using existing powers does not or cannot deliver an improved outcome for consumers, then I am willing to consider further legislative or regulatory change to ensure that they have the tools they need. Enforcement is an essential element of ensuring a level playing field for business, maintaining trust in markets and protecting consumers.
"[…] I will consider proposals to strengthen our system of public enforcement of consumer law while maintaining the benefits of the current landscape. The Government has already committed to legislate in order to give consumer enforcers the power to impose fines on companies for breaches of consumer law by applying to the courts. We will follow this through and also want to go further to ensure that enforcers have the powers they need to incentivise firms to comply with the law. This will include empowering the CMA to decide itself whether consumer protection law has been broken and then impose fines for wrongdoing directly. We will consult on how best to achieve this in our Consumer White Paper, including the route of appeal, and the implications for the wider consumer enforcement landscape."
The CMA will no longer need to go through the courts to assess whether laws have been broken.