Citizens Advice calls for lower broadband bills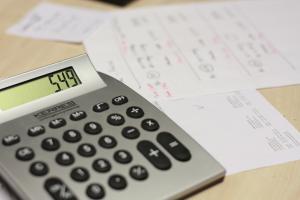 Citizens Advice has called for the introduction of cheaper tariffs after revealing that around 2.5 million people are behind on their broadband bills. The Citizens Advice survey found that, of the 2.5 million, 700,000 had fallen behind on their bills during the COVID-19 pandemic.
The survey was carried out on behalf of Citizens Advice by ICM Unlimited among a sample of 6,001 adults residing in the UK between March 25 and April 9 this year. 5 per cent of respondents said they were currently behind on their broadband bills, while this figure rose to 18 per cent among respondents receiving Universal Credit.
Its findings revealed that those receiving Universal Credit were nine times more likely than households that didn't receive it to be behind on broadband bills. Younger people and people with children younger than 18, meanwhile, were around 3 times more likely to have fallen behind on paying their broadband bills than older age groups or those who didn't have young children.
Citizens Advice says that this is particularly concerning given that people are currently more reliant than ever on their broadband connection, due to homeworking and schooling during the COVID-19 pandemic. Therefore, it has urged telecoms regulator Ofcom and the UK government to ensure that broadband providers introduce cheaper social tariffs for households currently struggling with their bills.
Citizens Advice CEO Dame Clare Moriarty commented: "Broadband is not a luxury, it's an essential, like gas and electricity. Lack of broadband creates yet another hurdle in the hunt for jobs, helping children with their schoolwork, and being able to access help, information and fill in forms online. Those with a broadband connection can have a huge head start on those who don't."
"Ofcom and the government must ensure everyone can afford their broadband, no matter which provider they are with. People shouldn't be penalised simply because their provider isn't one of the few firms that offers a cheaper tariff."