CBI calls for Infrastructure Bank to help with full fibre broadband extension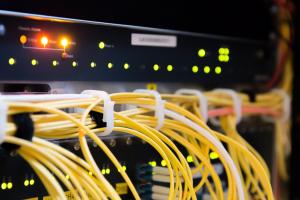 The Confederation of British Industry (CBI) has joined calls for the UK government to form an Infrastructure Bank to help with the delivery of infrastructure projects, such as the expansion of gigabit-capable full fibre broadband, housing, roads and railways.
The CBI says that the proposed bank would be necessary to inherit functions currently done by the European Investment Bank (EIB), which businesses see as a "useful institution" that offers cheap debt on infrastructure-based projects. However, the CBI notes that the government has said it will seek to establish a future relationship with the EIB.
In its report, Investing in Infrastructure, the CBI said: "Without a replacement for the EIB, funding cutting edge infrastructure priorities such as those in energy generation, power transmission, fibre networks and broader environmental infrastructure could be more difficult."
The CBI says that an Infrastructure Bank could help investment from the UK's private sector drive an "infrastructure revolution" by reducing risks and promoting market stability, which would increase confidence among potential private investors.
The CBI has insisted that the impact of COVID-19 should not threaten the government's ambitious £640 billion of infrastructure spending outlined in the Spring 2020 Budget. This included funds to improve the UK's roads, railways and housing, as well as £5 billion to ensure that every home will be able to access gigabit-capable broadband by the end of 2025.
CBI Chief UK Policy Director Matthew Fell said: "Prior to the outbreak of COVID-19, businesses welcomed the government's commitment to deliver an 'infrastructure revolution' and interpreted it as a clear sign that the government was serious about delivering on its levelling-up agenda."
"While the UK government's commitment to delivering infrastructure remains undeterred, the country's fiscal position has substantially worsened. In this context, the private sector now has an even more important role to play in helping to bridge the funding gap needed to deliver the government's vision for UK infrastructure."
"To support its ambitious infrastructure agenda and provide better connectivity, at good value for taxpayers, the government must reinvigorate the UK infrastructure market tackling concerns about regulation and a lack of clarity about investment opportunities."
"The government must commit to an approach that gives confidence to investors and capitalises on the attributes of businesses and public sector establishing itself once again as a world class destination for investment."