Businesses to claim £2,500 broadband vouchers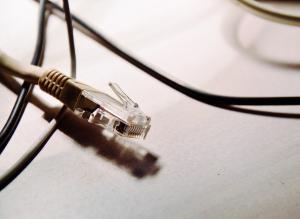 Businesses are encouraged to apply and take advantage of a new government-sponsored £2,500 Gigabit Broadband Voucher Scheme as soon as possible.
The Department for Digital, Culture, Media and Sport (DCMS) has revealed that over 7,000 businesses across the country have already applied. Others that wish to partake in this scheme are urged to act immediately so as not to lose out, as there is only a finite amount of investment backing the project.
Minister for DCMS, Margot James, said: "Our modern industrial strategy is clear on the importance of connectivity, as we build a full fibre Britain that is fit for the future.
"These vouchers provide practical and immediate help to firms struggling with slow broadband speeds. I encourage small businesses around the UK to apply now."
The scheme, with £67 million to fund it, was initially developed to aid small and struggling businesses install gigabit broadband so as not to be hindered by slow internet connectivity. The aim was to run the programme until March 2021, but if demand remains as high as it is now, the government will have to cull the number of organisations benefiting from the scheme.
The budget for each organisation has already been cut from £3,000 to £2,500 so that more businesses can receive financial aid; the government, however, will look into each business on a case-by-case basis and provide further investment should it be deemed necessary.
According to the DCMS, the greatest demand appears to be coming from the South West, closely followed by the South East, Yorkshire and the North West.
Mike Cherry, the chairman of the National Federation of Self-Employed & Small Businesses, said: "Access to good broadband is vital for small businesses across the UK, and with the clock ticking on this scheme, it's important small businesses don't delay if they want to apply for funding."