BT Chief Executive warns Prime Minister over fibre pledge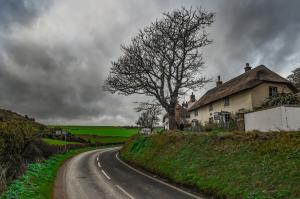 BT Chief Executive Philip Jansen is reported to have told Prime Minister Boris Johnson that cooperation between rival broadband providers will be required if Johnson is to fulfil his pledge to deliver access to full-fibre broadband nationwide by 2025.
Jansen is said to have discussed the plans with the Prime Minister at a Whitehall industry summit Thursday, also attended by Culture Secretary Baroness Nicky Morgan.
In the Conservative's 2019 election manifesto, Johnson pledged that all premises across the UK would be able to access full-fibre broadband by 2025. This will require operators to connect the estimated 20-30 per cent of the UK in which there are too few premises for investment from multiple providers to be feasible.
According to Mr Jansen, this would be best achieved through a "single rural network" scheme, which would allow operators to avoid overlapping one another while not breaching competition laws. Ofcom's current competition policy forbids rival firms from collaborating over price-fixing concerns.
Jansen proposed that, mediated by the government or Ofcom, a scheme could allow competing firms to share their rollout plans, guaranteeing companies a monopoly in rural areas where they decide to build.
This would share similarities with a scheme set to be put in place in the mobile industry, to cut the costs of extending mobile coverage to rural "not spots".
BT hopes to upgrade all of its 15 million existing copper phone lines to fibre by 2025, pledging to upgrade four million by next year. However, before fully pledging the investment to meet this goal, the operator has sought government and regulatory tax cuts and assurances on returns.
While the Prime Minister has proposed a £5 billion subsidy to help connect rural areas, BT remains concerned about making losses in the venture. Mr Jansen is said to have advised government figures to make rural investment a condition of providers being allowed to develop urban full-fibre networks.