Broadband and mobile users to receive end-of-contract notices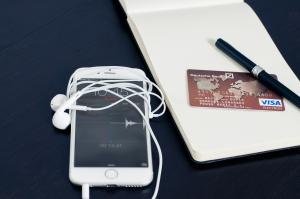 The UK's communications regulator, Ofcom, has announced the final details of its new plan to ensure that broadband, pay-TV, mobile phone and landline users receive end-of-contract notifications and options of better alternative deals once their contracts end.
Ofcom stated that the new rules were in place to prevent customers from overpaying, claiming that more than 20 million people across the country were continuing with subscriptions even after their contracts had come to an end, but without realising that was the case.
Furthermore, the watchdog said that those users who opt to continue with the same deal even when given the option not to needed to be reminded on a yearly basis that they can change.
Providers have been given nine months to update their systems, and are required to begin sending out notifications from 15 February 2020. This must be done via text, email or a letter between 10 and 40 days before contracts finish.
Mandatory information that must be included in the notification include: the exact date on which their contracts can be terminated without penalty, the current price users are paying, any changes to the price that will take place after the expiration date, how much notice is required to cancel the deal, and the best alternative subscription offers, including the price paid by new customers.
Ofcom's consumer group director, Lindsey Fussell, said: "We're making sure customers are treated fairly, by making companies give them the information they need, when they need it.
"This will put power in the hands of millions of people who're paying more than necessary when they're no longer tied to a contract."
Adding to this, UK's Minister for Digital, Margot James, commented: "Ofcom's new rules will make sure consumers know when their contract ends, and help them save money by switching to a better deal. For too long, large numbers of loyal consumers have been paying too much for their telecoms services, which is why we've also strengthened Ofcom's powers to create a fairer and more transparent system."