Automatic broadband compensation deployed today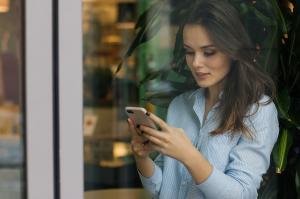 Broadband customers across the UK can rest assured knowing that they will receive automatic compensation from their internet service providers (ISPs) should they fail to deliver.
As of today, five UK landline and broadband providers will instantly compensate their customers financially or in the form of credits should they experience delays in repairs, installations, or missed and cancelled appointments from engineers.
This comes in response to the industry regulator Ofcom's findings which revealed 7.2 million cases of shortcomings from ISPs, with only a seventh of all customers receiving any reimbursement as a result.
To encourage providers to adhere to proper practices, such rules will enforce respectable service and the incentive to avoid issues in the first place.
Ofcom's CEO, Sharon White, said: "We think it's unacceptable that people should be kept waiting for a new line, or a fault to be fixed.
"These new protections mean phone and broadband firms will want to avoid problems occurring in the first place. But if they fall short, customers must be treated fairly and given money back, without having to ask for it.
"We welcome the companies' commitment to this scheme, which acts as a strong incentive to improve service for customers."
Under the current agreements, customers will be compensated £25 if an engineer fails to arrive in their scheduled appointment or cancels within 24 hours, and £8 a day if a problem is not fully fixed after two days of an engineer paying a visit.
Customers will also be compensated £5 a day if services do not begin on their promised date.
It is, however, worth noting that the broadband companies have merely joined a scheme to partake in the commitment to automatic compensating its customers, and that it is not a result of Ofcom and UK-wide regulation.
A spokesperson said, in response to why Ofcom had chosen not to enforce strict regulation: "This is the quickest way of putting money back in people's pockets. All the largest firms have committed, with more than 95 per cent of households covered.
"If they don't comply, we'll step in and take action."