Age verification rules to come into action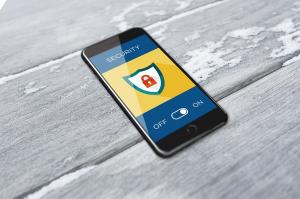 The UK Government is set to enforce tough age verification rules to control the access of internet users to explicit online adult content.
The Age Verification system, which will be regulated by the British Board of Film Classification (BBFC), will be forcefully implemented through broadband ISPs and mobile network operators to put in place "tough age [18+] verification measures" on all pornographic content. Those that fail to comply will face serious fines.
The regulation is expected to cost the BBFC roughly £4.4 million, and is likely to use some elements of geo-blocking linked to users' IP addresses. However, the effectiveness of such measures has raised many questions, particularly for its technical limitations in being easy to circumvent. Doubts have also been raised with regards to how well such verification rules comply with GDPR and the 2018 Data Protection Act, especially in how age-related data will be collected and retained.
Despite the limitations, the government has confirmed that the Age Verification system will come into action on 15 July 2019.
Margot James, the UK's Minister for Digital, said: "Adult content is currently far too easy for children to access online. The introduction of mandatory age-verification is a world-first, and we've taken the time to balance privacy concerns with the need to protect children from inappropriate content. We want the UK to be the safest place in the world to be online, and these new laws will help us achieve this."
Chair of the UK Internet Service Providers Association (ISPA), Andrew Glover, added: "Age verification represents a significant change to online content regulation. It is therefore important that this new policy is introduced sensibly and proportionately and that the public's expectations are managed effectively.
"Our members will work collaboratively with the BBFC, providing constructive input to ensure that any challenges are swiftly addressed, and the implementation of the regime is as effective as possible."