£3.73 million paid to Ofcom for reporting false information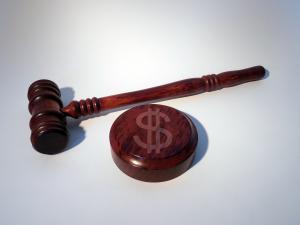 BT has been charged by Ofcom for incorrectly reporting its turnover information to the communications watchdog for the years 2011, 2012, 2013, 2014 and 2015.
The telecommunications firm was found to have breached regulation and the 2011 General Demand for Information (GDI), meaning that they were stamped with a fine of £3,727,330.
Some of the work carried out by Ofcom is often funded by administrative charges, payable by companies like BT. Ofcom then uses turnover information given by various firms to set the level of administrative charges paid by other companies that contribute to their budget.
However, as BT reported lower turnover details, it paid a lower administrative charge to the regulator than required. As a result of this mistake, BT has now agreed to pay the outstanding amount as well as interest to the watchdog to remedy the issue.
In a statement released by Ofcom, it was stated that: "In May 2018, BT formally reported to us that it believed it had incorrectly stated its turnover information for the years 2011, 2012, 2013, 2014 and 2015. Following an investigation, we have determined that BT provided inaccurate information in response to the 2011 GDI, and has therefore breached section 135 of the Act.
"BT has cooperated fully with our investigation and has agreed not to contest our findings."
Ofcom was clear to note that BT had been very cooperative throughout the process and did not contest the charge, and most importantly that the issue had "not resulted in any direct hard to UK citizens or consumers."
BT commented on the charge as well, and suggested that the problem was due to "staff preparing the return misunderstood the data sources used, and as a result used the data incorrectly."
The telecommunications firm said it had put in place measures to prevent the company from further repeating such issues and reporting false information.