YouGov: Broadband speeds driving streaming divide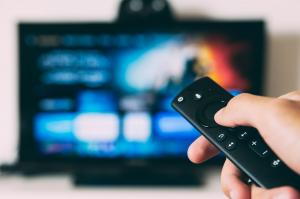 According to a new study from YouGov, commissioned by streaming supplier Netgem, a lack of gigabit-capable broadband is driving a streaming divide between urban and rural areas across the UK.
The study found that four out five respondents from rural areas would like broadband providers to offer more than "broadband only" deals, but claim that a lack of gigabit-capable broadband prevents them from accessing the most popular streaming services.
Respondents from Scotland were around twice as likely as respondents from London to have no streaming subscriptions. According to the survey, this is "unsurprising" given the fact that around 24 per cent of "some areas of Scotland" have access to speeds of under 15 Mbps. This is compared to just 0.82 per cent of London that has access to speeds of 15 Mbps or lower.
Additionally, the survey found that 79 per cent of respondents from rural areas were unsure of their current deal or were considering moving to an ultrafast broadband bundle including streaming services. Just 25 per cent of rural respondents said their current package was a TV and broadband bundle.
The survey asserts that this divide could be addressed through greater gigabit availability and says that ongoing work to deliver fibre broadband to underserved areas of the UK is positive news for consumers, ISPs and streaming services.
Netgem UK CCO Shan Eisenberg commented on the survey's findings: "Today's findings show that there is a clear link between slow average broadband speeds and lack of uptake in streaming services."
"The research shows that the demand for ultrafast broadband and streaming services is there in rural areas, so there is a huge opportunity for the Altnets to fill this gap in the market and bring consumers in underserved areas of the countries the Fibre and TV streaming bundles that are so successful everywhere in the country."