Which? survey: Half of UK customers suffer broadband problems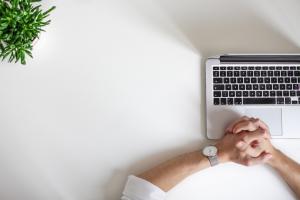 According to a new survey by Which? magazine, close to half of broadband customers in the UK experienced a problem with their internet service provider (ISP) over the past 12 months. The survey, which polled close to 4,000 UK customers, found that 49 per cent had experienced an issue within the last year, with common problems including slow speeds, drop outs and outages.
Signal drop outs were the most commonly reported issue, with 17 per cent of respondents overall claiming they had suffered this problem. 15 per cent, meanwhile, reported very slow speeds, while router issues and slow uploads and downloads were each reported by 13 per cent, respectively.
These issues varied according to provider, with drop outs experienced most by Plusnet customers (20 per cent), very slow speeds more commonly reported by Sky and Virgin Media customers (18 per cent), slow uploads and downloads most common with Sky (17 per cent) and router issues reported most by Virgin Media customers (18 per cent).
Virgin Media customers also suffered the most long outages (of an hour or more), with 24 per cent reporting an outage of at least an hour, compared to 12 per cent of total respondents.
The poll also examined customer service, with 37 per cent of those polled saying they had experienced issues with customer service. 17 per cent said they had seen price increases in the past year, a figure that rose to 23 per cent among Virgin Media customers and 24 per cent for Sky. Getting in touch with their ISP also proved problematic for some, with 10 per cent reporting difficulty getting through.
Commenting on the findings, Which? Computing Editor Lisa Barber said: "It is simply not good enough that broadband customers are still suffering frequent dropouts, slow speeds and a generally poor internet service at a time when everyday life relies so heavily on a good connection."
"To add insult to injury, despite the cost of living crisis many providers have not hesitated to impose above-inflation price hikes. If you're currently out of contract and your provider is not giving you a good service or you don't want your bills to go up, shop around and consider switching."