Vodafone to provide free mobile data access to NHS sites as coronavirus hits industry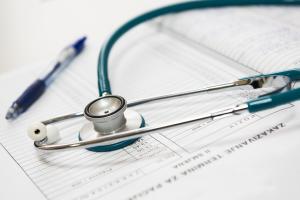 Vodafone has informed its mobile customers that they will not be charged for any data consumed while using National Health Service (NHS) websites and online services.
This will give customers free access to sites and services including NHS UK online and the websites for NHS England, Northern Ireland, Scotland and Wales, providing them with the latest health information relating to the outbreak of coronavirus (COVID-19) at no additional cost.
The mobile and broadband provider also said that this would apply to subscribers to VOXI and TalkMobile and that the free access to NHS online services would apply for as long as the coronavirus remains prevalent in the UK.
A spokesperson for the company said: "Free access to these services will be available for as long as the Coronavirus (COVID-19) remains prevalent in the UK."
"While many Vodafone customers are already using our unlimited data plans, we want all our customers to be able to access these NHS online services without having to worry about data charges. Phone calls to NHS 111 are already free to use across all providers."
The move comes as the telecom sector begins to feel the effects of the outbreak of COVID-19. BT CEO Philip Jansen tested positive for the virus last week.
It was widely reported that Jansen had recently been in contact with the UK Culture Secretary, Oliver Dowden MP, as well as the leaders of O2, Vodafone and Three UK.
Jansen had also recently attended a meeting which was reportedly attended by the UK Digital Minister, Matt Warman MP, and the bosses of several broadband providers, including Gigaclear, Cityfibre, Openreach and Virgin Media, as well as new Ofcom CEO Dame Melanie Dawes.
Since that time, it has been confirmed that the bosses of Gigaclear, Cityfibre, Openreach and others had gone into precautionary self-isolation for at least seven days.