Virgin Media suffers significant London broadband outage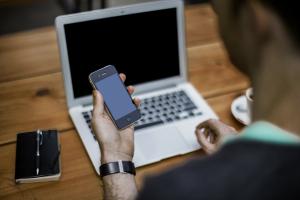 Thousands of Virgin Media customers in London reported significant broadband outages on Thursday, leaving many without internet connectivity. Virgin TV customers in other parts of the UK, including Manchester, Belfast, Birmingham, Liverpool and Leeds, reported being hit by separate outages.
The issue was resolved by Thursday afternoon, by which time some had been without internet access for six hours. Virgin Media said: "This morning some of our customers in London experienced broadband and TV issues which have now been fixed. This did not hit all customers in London and it was not a nationwide outage".
"While our engineers worked as quickly as possible to solve the problem, we know how frustrating it is to be without our services and we apologise to those affected."
London has around 5.3 million Virgin Media broadband customers in London. Virgin Media claimed that the outage was not due to hot weather or over-capacity due to higher home usage during lockdown, but was caused by signal interference between broadband and TV services at one site.
The company suffered similar issues towards the end of May and in April, when millions of customers were left with unreliable internet as the network suffered a series of outages across the UK.
UK telecoms regulator Ofcom issued a brief statement on Thursday saying: "We are aware Virgin Media is experiencing problems with its network in the London area. We are in contact with the company to establish the cause of the problem and ensure customers can access services as soon as possible."
Ernest Doku of broadband comparison website Uswitch commented: "At a time when people are especially reliant on their home broadband for work and keeping in contact with friends and family, connectivity problems will be frustrating to thousands of Virgin Media customers"
It is thought that around one third of the UK's workforce are currently working from home due to the coronavirus pandemic.
The provider also said that some customers had "experienced a brief issue" with their TV service on Thursday, but that this problem had been solved and hadn't been a nationwide outage.