Virgin Media O2 completes gigabit upgrade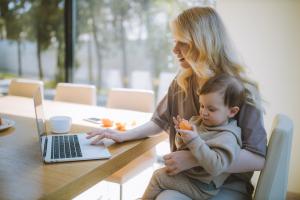 Virgin Media O2 has announced the completion of its gigabit upgrade meaning that 15.5 million homes can now access hyperfast gigabit speeds. The upgrade to Virgin Media's Gig1 Gigabit broadband has taken just over two years and is ahead of the Government's target to bring gigabit-capable speeds to a minimum of 85 per cent of the UK by the end of 2025.
Lutz Schüler, CEO, Virgin Media O2 said: "Just two years ago we set out to spearhead the UK's gigabit revolution and today we've delivered. Our investment to bring gigabit broadband to every home on our network has catapulted the UK's digital infrastructure forward by a decade."
"As the country's largest gigabit provider by far, we're the driving force behind widespread gigabit availability four years ahead of the Government's target."
"Having reached this major milestone in just two years, we're doubling down on our mission to upgrade the UK by continuing to innovate and invest in our network to support the technologies of tomorrow – there's no slowing down at Virgin Media O2."
Virgin's gigabit-capable broadband offers average speeds of 1,130Mbps, which the company says is 22 times faster than the national average of just over 50Mbps.
Virgin Media O2 uses copper coaxial cables for its Gig1 Gigabit broadband, as opposed to the fibre optic cables are by other fibre broadband providers such as BT and Sky. This means that the company has been able to update its existing systems to improve the service and boost performance, rather than lay new cables.
The Gig1 Gigabit broadband is only available to people who live in Virgin Media O2 cabled areas, with other providers offering gigabit-capable connections in areas that Gig1 doesn't reach. Unfortunately, these other gigabit services require a Fibre To The Premises (FTTP) connection, which is currently only available to 21 per cent of households in the UK.