Virgin Media claims to be UK largest gigabit network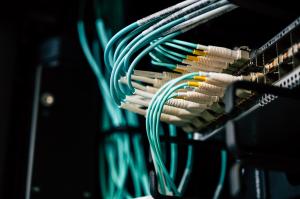 Following recent roll-outs of its Gig1 broadband this month and in July, Virgin Media claims that it now has the UK's largest gigabit capable network. The roll-outs mean that 3.6 million properties across the provider's network can now access this connectivity and that a quarter of its network is gigabit enabled.
Last month's roll-out brought the gigabit capable network to homes in Edinburgh and Liverpool and their surrounding areas, while the most recent roll-outs have brought gigabit connectivity to close to 1 million homes in Glasgow, Leeds, Bradford and the surrounding areas. The network was already available across areas including Manchester, Birmingham, Southampton, Coventry and Reading.
Virgin Media Chief Executive Officer Lutz Schüler said: "We're proudly leading the charge to make the UK faster by offering our gigabit connectivity to more homes than any other provider."
"We set out an ambitious target to roll-out gigabit speeds across our entire network of 15 million homes by the end of next year, and we're on track to deliver that promise with Glasgow, Leeds and Bradford being the latest cities to have access to our blisteringly-fast Gig1 service reaching 1140Mbps."
"Providing next-generation connectivity across the country is a mission that is increasingly important as the role of our services to everyday lives and the economy has never been clearer. We'll be connecting more cities to our gigabit network this year at a speed and scale unmatched by anyone else. Whatever the future holds, we're connecting our customers to what's next."
The UK government aims for all UK premises to be able to access gigabit capable broadband speeds by the end of 2021. According to recent analysis by thinkbroadband, among the top 20 UK local authorities for gigabit coverage, Virgin Media's Gig1 broadband serves 17, while it continues to invest in its ultrafast network through its Project Lightning campaign.