UK government announces trial to deliver broadband through water pipes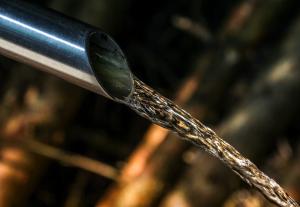 The UK government has announced a technology trial to deliver fast broadband through water pipes. Water pipes between Barnsley and Penistone in South Yorkshire will be used as part of the trial, which reportedly has the potential to connect up to 8,500 premises. The trial aims to accelerate the government's plans to target broadband for hard-to-reach homes by enabling fibre-optic cables to be deployed without digging up roads.
Julia Lopez, Digital Infrastructure Minister said "Digging up roads and land is one of the biggest obstacles to rolling out faster broadband, so we're exploring how we can make use of the existing water network to accelerate deployment and help detect and minimise water leaks."
"We're committed to getting homes and businesses across the country connected to better broadband and this cutting-edge project is an exciting example of the bold measures this government is leading on to level up communities with the very best digital connectivity."
The trial, which will be delivered by Yorkshire Water, Arcadis and the University of Strathclyde, is the first of its kind in the UK and will last for up to two years. It will also explore how fibre can help the water industry detect leaks and if it can lower the carbon cost of drinking water. If the trial is successful, the technology could be operational in networks from 2024 onwards.
Sam Bright, Innovation Programme Manager at Yorkshire Water added: "We are very pleased that the Government is supporting the development of the Fibre in Water solution which can reduce the environmental impact and day-to-day disruptions that can be caused by both water and telecoms companies' activities."
"The technology for fibre in water has significantly progressed in recent years and this project will now enable us to fully develop its potential to help improve access to better broadband in hard-to-reach areas and further reduce leakage on our networks."