Three UK in £100m investment to boost mobile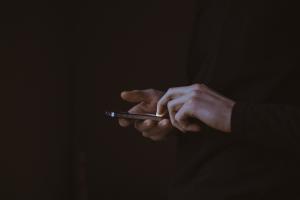 Three UK has announced that it has agreed a £100 million investment deal with SSE Enterprise Telecoms to upgrade its fibre optic capacity in 250 UK towns and cities. The mobile network operator says that the deal will help it to "deliver the UK's fastest 5G network" and "significantly enhance Three UK's 4G (mobile broadband) service".
The deal will form an extension of an existing capacity agreement and includes a second rollout phase, through which SSE will "deliver over 450 unbundled BT Exchanges across the UK", with the associated fibre connectivity to be linked to Three UK's network.
The deal will see SSE's UK fibre network reach a total of over 30,000km, which, Three UK says, will provide "a unique high capacity and resilient network for all of Three UK's customers."
Three UK says that the announcement is part of a wider series of partnerships it has entered with digital infrastructure providers to enable 5G and enhance its existing 4G service.
Three UK COO Susan Buttsworth said: "We are investing significantly to transform our entire network experience which will support our customers who use three times more data than the average UK consumer. SSE Enterprise Telecoms will help support our goal of delivering a great 4G and 5G experience across the UK."
SSE Enterprise Technology Sector Director for Network Operators Sarah Mills: "We are proud to be supporting the industry's most competitive network for 5G in terms of bandwidth, speed and reliability. This will allow Three UK to meet the future demands that we know are coming from businesses and consumers."
"Our continued close collaboration with Three UK has enabled both parties to focus on optimising the design and network for 4G and 5G services. Our next phase is our most pervasive yet. Our vision to support UK innovation is anchored in 5G and edge computing, which feeds our larger strategic purpose. And we're just getting started."