TalkTalk: Lockdown easing and good weather see fall in internet usage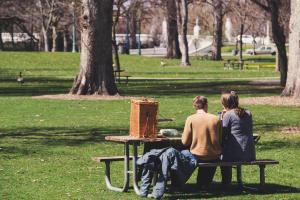 According to new data released by UK broadband ISP TalkTalk, the latest weekly broadband figures for the provider's network show a 13 per cent fall in internet usage in the week of April 12 compared to the previous week.
The drop in usage coincided with the easing of COVID-19 lockdown rules, which began on April 12 and saw non-essential retailers, gyms and hairdressers reopen, while hospitality businesses such as pubs and restaurants were able to reopen for outdoor service.
The relaxation of lockdown measures and drop in usage also came during a spell of warm weather over the Easter holidays, with people likely to have spent more time outside with family and friends.
However, TalkTalk pointed out that, overall, lockdown had seen a massive increase in internet usage, with the recent drop not seeing a return to pre-lockdown figures. Usage on TalkTalk's network increased 40 per cent nationally in 2020 and hit an all-time high of 7637 Gb/s on December 16, driven by Premier League football and updates being released for several big games.
In its latest quarterly Insights Report, TalkTalk registered an 8 per cent increase in the number of connected devices per household, alongside the massive rise in usage on its broadband network, as lockdown accelerated the UK's "digital-first lifestyle." Given these trends, TalkTalk says it expects peak network traffic to have doubled by 2025.
Phil Haslam, Chief Networks and Service Officer at TalkTalk, commented: "Last week we welcomed back many freedoms we hadn't had in England for several months – the ability to see friends at the pub, go shopping, eat out, go for a haircut or a workout."
"Combined with the Easter holidays and the good weather across much of the country, our customers clearly took advantage of that. However with hybrid working, online gaming and streaming continuing to require large amounts of data we expect peak network traffic to double by 2025."