Survey: Slow broadband knocks £38.9k off home sale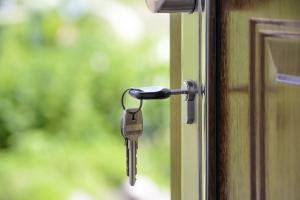 According to a new survey by Eutelsat, UK homes that suffer from poor broadband speeds can sell for around £38,900 under their market value. Respondents to the survey said they would only be willing to buy a house with poor broadband connection if the price was discounted 16 per cent.
The survey reflects the fact COVID-19, and the associated rise in working from home, have seen home broadband speeds take on even greater importance. 80 per cent of respondents said that homes will need to be better equipped in future for home working, while 77 per cent said it was "unacceptable" that people in the UK still have poor broadband.
39 per cent of the survey's respondents said that wouldn't consider buying a home with slow broadband speeds, while 52 per cent said they would avoid an area if it was shown to have poor connection.
The survey claimed that 51 per cent of house hunters considered broadband speeds to be one of the most important things in a potential home. 43 per cent said a good broadband connection was more important than a property's appearance, 35 per cent said it was more important than double glazing and 25 per cent more than close proximity to a shop.
Eutelsat Marketing Director James Soames said: "Connecting reliably to broadband, particularly in rural areas, has been a real pain point for many of us in the UK. Given the huge switch to working from home this year, fast, affordable and easily available service is needed more than ever."
It is not clear how many people were polled in the survey, or whether "slow broadband" was defined.