Survey: 76 per cent of Britons would favour a "universal router" to cut waste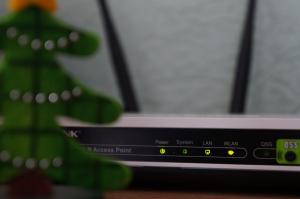 According to a survey from Uswitch, there are currently 22 million unused broadband ISP routers in UK homes, many of which people don't know how to properly dispose of.
87 per cent of respondents said that the router they used had been provided by their ISP, but the survey also showed that 76 per cent would welcome a "universal router" that could be used with any provider, in an effort to tackle the waste caused by unused devices.
The survey, which polled 2,000 UK adults, found that 14.29 per cent have two or more unused routers and 59 per cent of respondents don't know how to recycle their routers. 15 per cent of participants said they had been sent a new router by a provider despite already having one.
Uswitch.com Tech Editorial Content Editor Nick Baker said: "We can all be guilty of holding onto tech for longer than we need, but the volume of e-waste is now a serious problem and with more than 22 million routers collecting dust in our homes. Action must be taken."
The survey found that people between the ages of 18-34 were most likely to feel guilty about not recycling their old routers, with 36 per cent, compared to 16 per cent of the over 55 age group who reported feeling guilt. Additionally, 60 per cent of respondents said that broadband ISPs could do more to help customers recycle routers.
"Broadband providers are currently under no obligation to help their customers recycle unused routers, but with the majority of routers coming from the providers in the first place, they need to step up and play a bigger role in tackling this issue. Providers must bridge this gap and ensure their customers have all the information they need to dispose of old routers in an environmentally friendly way." Baked said.