Survey: 4.7 million suffer broadband outages in last year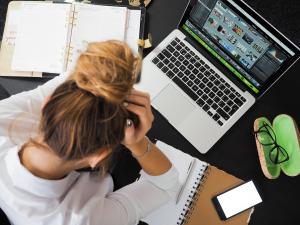 According to a new Opinium survey from Uswitch.com, 4.7 million people across the UK have suffered a broadband outage of more than three hours within the past year, which it claims cost the economy around £1.5 billion.
The survey was conducted from July 24-27 2020 and questioned a sample of 4,003 adults described as "nationally representative". It found that 39 per cent of respondents has experienced some kind of outage in the past year, with 23 per cent saying they had experienced an outage lasting longer than three hours.
These outages were variously ascribed to power cuts, damage to their property's cables, maintenance to cables near their property or an outage at the respondent's broadband provider. According to the survey, the "average" home that was affected experienced up to 29 hours offline within the past year.
Bristol was the worst affected city, with the longest outages per person: almost three million hours in total for the people of Bristol in the last year. The longest recorded outage was in Leeds, where an incident reportedly lasted for 54.4 hours.
The highest proportion of resident impacted by outages was in Norwich, while the most instances of outages were in London. Cardiff reported the fewest outages, with just 1 per cent of people reporting lost connection in the past year.
The survey found that 28 per cent of those who suffered outages were working when it occurred. When broadband went down, 37 per cent of respondents switched to using their phone and mobile data or tethered their computer to their phone.
Nick Baker of Uswitch.com said: "Close to five million people suffered the frustration of a broadband network outage of three or more hours last year. With so many of us still working from home, your broadband going down for even a few hours can be a major disruption with significant consequences."