Sadiq Khan opens London Tech Week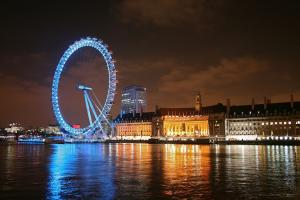 Mayor of London Sadiq Khan said he would like to see London transformed into the "world's leading smart city" as he launched London Technology Week in the capital.
First organised in 2014, London Tech Week is a festival of events across London that celebrate the technology industry. During the launch at the Here East venue in the Queen Elizabeth Olympic Park, Khan stated that he hoped to encourage further investment in technology across the capital.
"My ambition now is to harness the new technologies that are being pioneered right here to transform London into the world's leading smart city," Mr Khan said. "The potential for cutting-edge technology to tackle a host of social, economic and environmental challenges is immeasurable."
The events being held during the week include coding workshops and drone racing from the professional Drone Racing League (DRL), as well as hundreds of demonstrations highlighting some of the technology likely to reach the market in the future.
Keynote speaker Steven Armstrong, CEO of Ford Motor company for EMEA, also announced that the company is set to open a Smart Mobility Innovation Office at Here East, stating that the company was prepared to remove current car models in order to replace them with eco-friendly alternatives.
Commenting on the announcement, Gavin Poole, CEO at Here East, added that the venue is excited to provide the space for Ford and entrepreneurs alike to collaborate in the name of innovation and forward thinking.
He said: "Ford's decision to join our community of innovators, start-ups and tech specialists as part of its drive to find smarter urban mobility solutions is an exciting development for the entire campus."
(Image: Mike Peel)