Poor connectivity symptom of 'underrated' rural communities, says Lords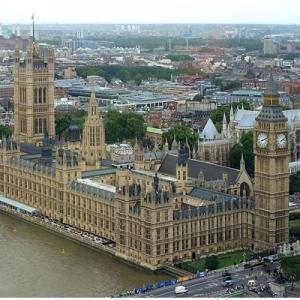 Poor access to fast broadband is just part of the major problems facing rural communities, according to a new report published by the House of Lords Rural Economy Committee.
The report claims that communities living rurally have been routinely subject to 'inappropriate policies' from government and have also been 'ignored'.
The committee, which is made up of a cross-party group of peers who are set on tackling the problems facing rural areas head-on, suggest that improving mobile and broadband connection should now be a priority.
Slow connectivity is one of the ways in which rural communities have been undervalued, the report claims. It states: "Successive governments have underrated the contribution rural economies can make to the nation's prosperity and wellbeing."
The latest Connected Nation report from Ofcom found that outdoor geographic 4G broadband coverage is still only 66 per cent from the four largest mobile operators. Meanwhile, superfast broadband is still not reaching absolutely everyone, despite the Broadband Delivery UK (BDUK) project helping to increase coverage significantly.
Ofcom has previously warned that there is a notable urban/rural divide when it comes to broadband provision, which is having a major impact. The Lords report did, however, note that some £200m of funding has been put forward to help fund the roll-out of full fibre broadband to the most rural areas in the UK by 2033.
The report added: "We will continue to champion the countryside, driving forward high-speed broadband in hard-to-reach places, increasing housing availability in rural areas and supporting the creation of more than 6,000 jobs through our dedicated fund for rural businesses."