Openreach scraps broadband connection fees for low-income households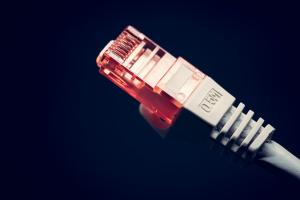 Openreach has announced that it will allow UK ISPs to waive broadband connection fees for households which receive universal credit as their only form of income and that haven't been connected to Openreach's network for the past 90 days.
There are around six million people in the UK on the government's universal credit benefit scheme, around a third of whom rely on it as their sole source of income. Openreach estimates that the new "Connect the Unconnected" scheme could save approximately one million people around £92 in one off charges, providing ISPs pass the savings on to customers.
The offer comes in response to a recent Ofcom report calling on providers to do more to help an estimated two million households that struggle to pay for internet access. The regulator even suggested that mandatory social tariffs could be introduced should the industry not take action.
The Connect the Unconnected offer will come into effect for all ISPs from October 5th and will cover installation charges for Fibre-to-the-Cabinet (FTTC) and standalone broadband connections. The offer has also been extended to the higher speed 55 Mbps and 80 Mbps tiers on a trial basis.
Openreach's MD for Customer, Commercial & Propositions Katie Milligan commented: "The way we're regulated means millions of consumers and businesses will continue to benefit from low prices, which are already amongst the lowest in Europe and support strong competition amongst hundreds of providers using our network – but we want to go further."
"We hope this offer complements the range of existing support from providers across the industry and helps people who aren't already online to start benefiting from the wealth of information, connectivity and opportunities that great broadband can deliver."
Digital Infrastructure Minister Matt Warman added: "We have been working closely with Openreach and the wider sector to build a broadband market where cost is not a constraint to getting online. This welcome step will help people struggling with bills access the connectivity they need to thrive in today's digital age."