Openreach announces the launch of SOTAP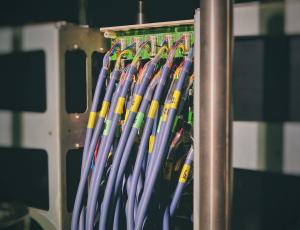 Openreach has announced that it will begin the ISP pilot phase of its new Single Order Transitional Access Product (SOTAP) in the UK starting from next month. The launch will commence at Mildenhall on 30 May and will then expand to additional available exchanges in East Anglia, London and regions in the South East on 25th July 2022 to meet the pilot exit volume.
SOTAP, which has been developed to serve areas where there aren't any fibre products available, is a new technology which has been created to deliver a copper path between network terminating equipment (NTE) at broadband customers' premises as well as a main distribution or jumper frame at the exchange point.
According to Openreach, the benefits of the technology include that it will help it to withdraw Wholesale Line Rental (WLR), it will require minimal engineering and it will provide customers who reside outside of Openreach's fibre coverage area with access to copper.
SOTAP will be used to provide broadband and internet protocol (IP) phone services. However, SOTAP won't include a managed phone service, or any associated calling and network features. Phone services will be optional and will go over the top of the copper line via VoIP products.
Reports have indicated there are still around 4 million slow ADSL / ADSL2+ lines in the UK which are set be replaced by SOTAP. Openreach's current plan is to switch-off the old Public Switched Telephone Network (PSTN) and adopt an "All IP" (Internet Protocol) setup by December 2025, with SOTAP forming a part of Openreach's wider withdrawal strategy for the UK's previous analogue copper telephone network.
There have also been reports that Openreach will seek to move to the Early Market Deployment Launch (EMDL) phase of the strategy in Q1 2023/24. This would reportedly be followed by SOTAP seeing a full commercial launch.