Ookla publishes Q3 UK broadband and mobile study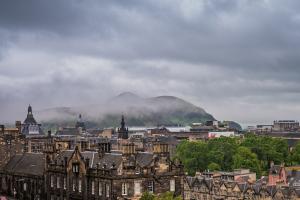 Ookla, the company behind speedtest.net, has published its Q3 2020 study of fixed broadband and mobile data speeds across the UK's largest providers. Smaller providers were not included in the study, likely owing to a lack of data.
In the Speed Score section, the Ookla study incorporates download and upload speeds to rank speed performance at individual providers. 90 per cent of the Speed Score is attributable to download speeds, compared to 10 per cent attributable to upload speeds, due to the typically greater impact of download speeds on online experience.
The Speed Score produces a weighted average, produced by combining speeds from the 10th, 50th and 90th percentile in a 1:8:1 ratio. The median speeds, Ookla says, "represent what most network providers' customers will experience on a day-to-day basis."
Across the Fixed Broadband section of the study, Virgin Media scored highest, with a Speed Score of 95.66. This was followed by BT with 37.87, Vodafone with 34.18, EE with 31.77, TalkTalk with 27.84, Sky Broadband with 27.11 and PlusNet, scoring lowest with a Speed Score of 25.72.
In terms of Latency, Virgin Media again scored best, with its 16ms the lowest score among the largest providers. Vodafone scored 17ms, Sky Broadband 24ms, TalkTalk and BT each scored 25ms, EE scored 26ms, while PlusNet once again came last, with 27ms.
In terms of Mobile Data, EE registered the best Speed Score with 33.50, followed by Virgin Mobile with 33.43, Vodafone with 22.95, Three UK with 22.74, while O2 came in last with a score of 18.56.
For Mobile Data latency, EE again came top, with 39ms, followed by O2 with 45ms, Virgin Mobile with 46ms, Vodafone with 47ms and Three UK with 57ms.
The report also included a ranking of 5G download speeds. Three UK topped this ranking, with a media speed of 201.12 Mbps, followed by O2 with 176.90Mbps, Vodafone with 152.17Mbps and EE with 134.76 Mbps.
Finally, the report included a top 10 cities ranking for both fixed broadband and mobile speeds. For fixed broadband, Edinburgh came in first, followed by Cardiff, Leeds, Liverpool, Belfast, Birmingham, London, Manchester, Glasgow and Sheffield.
Cardiff was ranked first for mobile speeds, followed by Belfast, Glasgow, Birmingham, Leeds, Manchester, London, Sheffield, Liverpool and Edinburgh.