O2 UK drops data charges for vital websites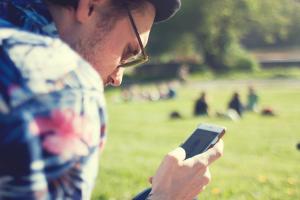 Telecommunications company O2 UK has announced that it won't charge customers' data allowance for access to over 20 key sites, such as those providing financial, health and emotional guidance, during the COVID-19 (coronavirus) pandemic.
In total, O2 UK, which is the second-largest mobile network operator in the UK, has added 22 new sites to its existing list of pages with zero rates for customers' data allowance.
Last week, it announced that NHS websites would be zero-rate, allowing its customers to access important information on coronavirus on pages belonging to the health service. Calls to 111 and to social welfare helpline numbers starting with the 08 prefix were already free.
This has now been extended to include sites on citizens' and financial guidance, mental health services, health, disability and bereavement support and pages providing help for children and the elderly, which will be zero-rate for the duration of the pandemic.
Some of the organisations on the new list include Citizens Advice, Samaritans, Mind, ChildLine, Scope, Macmillan, the British Heart Foundation, AgeUK and the Money Advice Service, among others.
The change will remain in effect until the pandemic is over and applies to all of the operator's 3G, 4G and 5G mobile network customers, as well as customers on O2 Pay Monthly, Pay & Go and SMB.
Announcing the zero-rate update, O2 CEO Mark Evans said: "Our customers are the most important thing to us, and we want to ensure that they have the support they need throughout this difficult time."
"That's why, further to our announcement last week zero-rating NHS websites, we're ensuring that additional websites providing financial guidance, health and emotional advice and support can also be accessed by our customers without using any data allowance for the duration of the COVID-19 crisis."