O2 4G mobile extended to 91,000 extra postcodes this year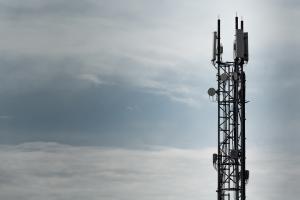 O2 has announced that its 4G mobile broadband network is now operational in over 18,000 regional towns, villages and hamlets across the UK. The announcement follows a service upgrade during 2020 across over 91,000 postcodes since the year began.
The provider highlighted that, "ahead of a record staycation summer" due to COVID-19, it had extended coverage to around 400 UK tourist hotspots. These include several rural destinations, such as Machrihanish Beach on Scotland's Mull of Kintyre, as well as National Trust and English heritage locations including St Augustine's Abbey in Canterbury.
O2 says it is investing over £2 million per day in maintaining and improving its network, with its primary vendors Ericsson and Nokia, and that it continues rolling-out its next-gen 5G mobile broadband network, which is currently live in parts of 60 towns and cities across the UK.
O2 Chief Technology Officer Brendan O'Reilly said: "It has never been more important for people to keep connected. We have a collective responsibility to help rebuild our nation, and the telecoms industry stands at the forefront of this effort."
"With the government signalling a return of tourism in the coming days and weeks, we want to make it easy for people to enjoy summer safely. All with the knowledge that they can venture to pockets of the countryside and still keep in touch with friends and family."
"We are continuing to add 4G to even smaller rural communities across the length and breadth of Britain, at the same time improving the experience for our customers in towns and cities by deploying more spectrum into the places where they need it most."
While its 2020 service upgrade is unrelated to the Shared Rural Network project, which aims to extend the UK's geographic 4G coverage to 95 per cent by the end of 2025, O'Reilly added that: "We will also play a leading role – alongside the other network operators – in ensuring the Shared Rural Network does its job in eradicating rural not-spots."