Mobile communications project benefits from UK government investment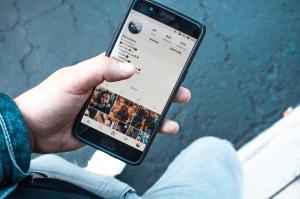 In a bid to boost funding for mobile network operations, the UK government will present a researcher at Queen's University Belfast with a six-figure investment to support his project on mobile communications.
As part of the Future Leaders Fellowships Programme – an initiative developed by the government to support its modern industrial strategy – Dr Hien Quoc Ngo will become one of the UK's first scientists to benefit from such funding.
Dr Ngo is set to receive up to £830,000 to back his work on improving mobile networks across the country, and to implement his research from laboratories to commercial fields.
His work aims to develop cell-free networks which negates the need for cellular structures peppered around the country. Existing mobile networks are operated via base stations which are served through radio transmitters on freestanding masts and buildings. Ngo's research will enable the development of an infrastructure through which thousands of access points will carry mobile signals, thereby developing a cell-free network.
Amongst his many research interests, Ngo has studied millimetre wave technologies in multi-antenna cellular systems and physical layer securities for Massive MIMO systems.
Queen's University Belfast's business secretary, Greg Clark, said: "Dr Ngo's work at Queen's University Belfast could transform our mobile communications – and as our homes become smarter and rely on more devices, this will become key to people accessing vital services, as well as keeping in touch.
"That's why I'm pleased Dr Ngo is one of our 41 first Future Leaders Fellows, helping support his work at the start of his career so he can be among the next generation of prize winners in his field."
Adding to this, secretary of state for Northern Ireland, Karen Bradley, commented: "I am delighted that Queen's University in Belfast will share in the £900m Future Leaders Fellowships Scheme. This will secure research posts for a number of researchers and innovators at this leading university in Northern Ireland."