Hyperoptic launches framework to help customers struggling with costs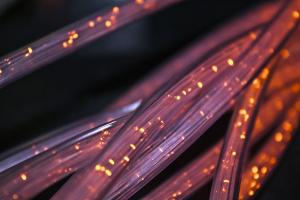 Internet Service Provider Hyperoptic has announced the launch of a new "Fair Fibre Framework" which seeks to provide help for customers struggling with the cost-of-living crisis. The new framework sets out the measures which the company will take to support customers and follows the launch of last year's Fair Fibre Plan, which is a social broadband tariff.
James Fredrickson, Director of Policy, and Regulatory Affairs, Hyperoptic said: "Households are facing a sharp increase in the cost of living, and every sector has a duty of care to protect and support customers through these difficult times. The broadband sector is no different and we are proud to be committing to measures to help support our customers who might be struggling with increased financial pressures."
"As part of these commitments, we are also reiterating our ask of Ofcom to investigate the use of inflation-busting mid-contract price rises within our industry. At a time of high inflation, allowing the use of these clauses is hitting already squeezed households with another price hike that many are unaware of signing up to."
Commitments listed in Hyperoptic's Fair Fibre Framework include: to act with compassion towards customers, offering them flexible options suited to their needs; tailored support for customers struggling with bills; social tariffs; proactive efforts to increase the awareness and uptake of social tariffs; automatic crediting of compensation for customers who are owed it; free connections for 12 months to 10 per cent of the housing stock of the firm's social housing clients; free connections at community hubs; and price transparency, with no above-inflation mid-contract price increases.
The company, which is aiming to cover over two million UK homes by the end of 2023 has announced its new framework ahead of this week's meeting between the government and ISPs from the UK broadband sector. The meeting is due to focus on how providers can do more to help customers during the cost-of-living crisis.