Government names trial areas for "full fibre" broadband upgrade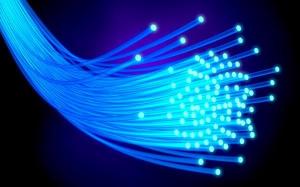 The Government has announced that businesses in six parts of the UK will be trailing new broadband technology that promises speeds approaching one gigabit per second as part of a £200 million pilot project.
Open to schools and hospitals as well as companies, the pilot will be rolled out to Aberdeenshire, West Sussex, Coventry and Warwickshire, Bristol, West Yorkshire and Greater Manchester.
The scheme will provide £10 million to each project in what is expected to be the first step of far more funding promised by chancellor Philip Hammond in the Spring budget, along with a pledge to "get Britain connected".
Under the Government's current broadband delivery programme, which aims to improve download speeds across the UK, it claims that 93 per cent of premises in the country now have access to a service with speeds of at least 24 mbps.
Cash for this new "full fibre" service and further gigabit-speed projects comes from a £200 million funding package announced in this year's budget, which the government aims to spend by 2021.
Only two per cent of UK households currently have access to full-fibre broadband, which connects premises with high-speed cables directly rather than relying on older, slow copper for the final link from roadside cabinets.
Speeds in the UK lag far behind the country's EU counterparts, said minister of state for digital for Matt Hancock, and updating broadband lines with the right infrastructure would "allow us to keep up with the rapid advances in technology now and in the future".
He added: "We want to see more commercial investment in the gold standard connectivity that full fibre provides, and these innovative pilots will help create the right environment for this to happen."