Essex County Council announces new Digital Strategy to tackle digital exclusion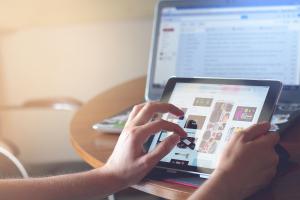 Essex County Council has released its new Digital Strategy for Essex which aims to boost digital connectivity and tackle digital exclusion in the county.
The strategy sets out goals that the council is aiming to reach by 2025. These include: having superfast speeds available at all premises in Essex; having gigabit-capable services available at over 85 per cent of premises in Essex; making 4G services available across 99 per cent of the Essex geography; and having 5G services available at all key employment locations and in identified priority areas.
Cllr Lesley Wagland OBE, Essex County Council Cabinet Member for Economic Renewal, Infrastructure and Planning said: "Providing Essex residents and businesses with access to excellent digital connectivity is at the top of my list of priorities and a key foundation for Levelling Up Essex."
"The Digital Strategy will build upon driving not only infrastructure rollouts for gigabit-capable broadband and mobile connectivity but will also focus on providing opportunities and access to digital technologies. We want to make sure no one is left behind when it comes to the digital revolution."
The digital strategy, which includes opportunities to develop digital skills and identifies ways to drive the adoption of digital technology, has been developed in alignment with UK government digital commitments, including the £5 billion Project Gigabit broadband scheme, among others.
The strategy states: "We support the Government's ambitions for rolling out gigabit-capable telecommunications infrastructure. Where possible we will create a consolidated view of the digital connectivity requirements for Essex. Our digital initiatives will be aligned with each other to support the focused and effective investment of public funds."
The council announced the strategy on Friday 10th June at the launch its Levelling Up programme for Rural Braintree, a district which it says is at risk of being "left behind" in the digital revolution due to a lack of connectivity.
The council said in a statement: "We are actively working on a local grant scheme using Government funding and ECC reinvestment, which would bring gigabit-capable broadband to the area and could help to address inequalities, including employment prospects and poor mental and physical health."