EE reaches speeds of 2.2Gbps during 5G mobile broadband testing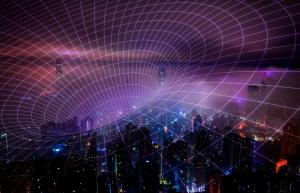 EE has announced that it has pushed its 5G mobile broadband speeds to 2.2Gbps during testing. The mobile operator has claimed it is the "first European network" to reach these speeds by combining seven different spectrum carriers via its existing 3.4GHz and new 3.6GHz channels.
David Salam, Director of Mobile at EE, said: "Our commitment to technology investment and innovation, coupled with our leading 5G footprint, continues to see the EE network offer and sustain the best overall 5G experience in the UK. By pooling our research expertise with Qualcomm Technologies, we have been able to further enhance the EE network and will start to deliver some of Europe's fastest 5G speeds in our major cities."
EE has been working with Qualcomm Technologies at BT's lab in Borehamwood, Hertfordshire to conduct the latest "lab test", which provides an insight into the potential capabilities 5G may be able to achieve in the future when the technology is more widely available.
Modern 4G and 5G networks are able to be combine several bands or spectrum carriers in order to boost data speeds and coverage for consumers. Other operators will be able to use the same approach to achieve similar or potentially faster speeds.
The speed of 2.2Gbps which was achieved by EE in the lab, is "expected" to result in speeds of over 1.7Gbps in the "real-world" (non-laboratory) settings. EE clarified that both figures reflect download speeds, with data on upload speeds not having been disclosed.
EE plans to grow its 5G coverage in the UK to reach more than half of the population by the early part of 2023, By 2028, it aims to be able to deliver 5G connectivity solutions anywhere within the UK. The provider says that it will seek to achieve this through both permanent coverage and on-demand services.