BT to launch new affordable Home Essentials package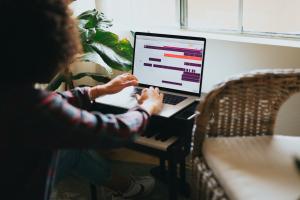 BT has revealed that it will launch a new tariff called Home Essentials, an affordable package aimed at people in the UK who receive benefits such as Universal Credit. The package will offer full fibre broadband at less than half its usual price with more than 4.5 million UK households potentially eligible.
The new social tariff package will come in next month, with the operator confirming that it is designed to replace its current social tariff, BT Basic, for new customers or those who are upgrading. BT has also confirmed that there will be no cap on data allowance in the package and that there will be no minimum term, with customers able to choose whether they are billed monthly or quarterly.
Home Essentials will be available to anyone in the UK receiving universal credit, jobseeker's allowance, income support, guarantee credit, employment and support allowance. BT has said it will review the eligibility of each customer every 12 months and that it has access to check whether customers are still receiving any of the above benefits.
Marc Allera, CEO of BT's Consumer Division, commented: "Fast, reliable connectivity has never been as important as it is today, with millions of people relying upon our networks to get back on their feet after the pandemic."
"We want to help as many people as we can, which is why at the end of June we'll be launching BT Home Essentials, increasing the eligibility of our social tariff to include all customers on Universal Credit."
"BT Home Essentials will be available at half the price of our standard fibre package, helping a potential four million households on low income save on bills and stay connected to vital online services."
UK Digital Infrastructure Minister Matt Warman added: "In today's digital world, everyone should be able to access fast, reliable and affordable internet, so I'm thrilled that BT is the latest provider to launch new deals for low-income households."
"We have been working with internet providers to offer affordable broadband tariffs for those struggling with bills to help the UK build back fairer from the pandemic. I hope to see others taking similar action soon."