Broadband providers support common platform, according to survey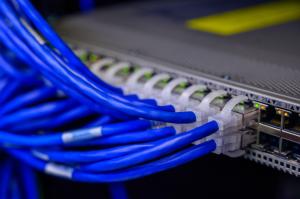 According to a survey conducted by Point Topic for the Independent Networks Cooperative Association (INCA), close to nine out of ten (88.7 per cent) of the UK's challenger broadband networks are in favour of the creation of a common platform through which to provide wholesale services to third-party providers.
This kind of wholesale platform would enable members of INCA to sign service providers up to their networks by aggregating a large volume of potential customers. An estimated 11 million premises will be accessed by independent networks by 2025. Last year saw independent operators rapidly increase their full-fibre coverage, with deployment rising 50 per cent to 1.2 million premises.
INCA CEO Malcolm Corbett said: "For some time, it has been presumed that challenger independent providers do not have the scale to attract major brands like TalkTalk and Sky. However, that is changing rapidly and our research shows that the operators are keen to work together on a wholesale platform that can bridge the gap in the market".
INCA, which supports the creation of a Common Wholesale Platform, conducted its survey in the summer of 2020 in response to calls from regulator Ofcom for information regarding the industry's view on the establishing of a common platform. Responses were received from a total of 62 independent operators, suppliers and consultancy firms, reflecting significant support for the idea.
The INCA/Point Topic survey also found that just 43 per cent of operators in the independent broadband sector are aware of the date when changes will come into effect regarding how consumers switching between broadband providers is governed.
It is expected that Ofcom will lay out the timetable for a new "Gaining Provider Led" process for switching operators in September. This process will seek to simplify the way that customers are enable to switch broadband service providers. The changes themselves are due to take place in 2021.