Arson attack leaves 500 Glasgow premises without broadband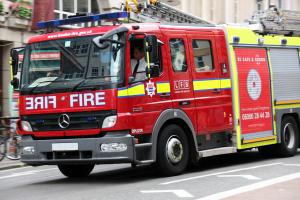 Arson attacks on underground fixed line broadband and phone cable chambers in the Springboig area of Glasgow have left around 500 premises without broadband or phone connectivity.
Police said that the attacks, in which the lids for footway boxes containing cables were damaged with flammable liquids, have caused "severe disruption" to several hundred local premises.
While Police Scotland confirmed that none of the fires were at 5G sites, reports have linked the arson attacks to conspiracy theories that falsely link 5G mobile with the spread of the coronavirus.
Such false conspiracy theories have been linked to a significant increase in attacks on 5G masts across the world in recent weeks.
The attacks on Thursday evening and Friday morning targeted a fibre chamber in Glasgow's Threestone Hill as well as a copper cabling chamber at Croftspar Drive and Springboig Avenue. A second fire occurred at Croftspar Drive on Friday and Saturday.
Detective Sergeant Lisa MacDonald said that the attack had severely impacted people "who during these challenging times will be relying on virtual technology and the phone to keep in contact with customers, family and friends."
Following the attacks, Openreach has been forced to send workers to the site to fix the problem and restore connectivity and communication services to the effected premises.
Openreach Service Director for Scotland Fraser Rowberry said: "This was a mindless attack deliberately committed to cause disruption to people's services. It was done with absolutely no consideration for the potential impact on residents – who may well include vulnerable or elderly residents, businesses trying to keep going during the lockdown and families juggling work and home schooling."
"Our front-line engineers in Scotland are designated as key workers and they are on the case working on repairs. Unfortunately this means additional people and vehicles congregating in the area – the repairs are extremely challenging bearing in mind current restrictions."