AI to be the next "IT megatrend" by 2020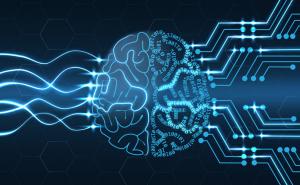 Where once the next big tech trends were social, cloud, analytics and mobile, a report has found that artificial intelligence (AI) will become the most important development of the next decade.
Industry analysis and research firm Gartner has predicted that AI, augmented reality and digital platforms represent the next era in IT only seven years after it predicted similar status for cloud, social, analytics and mobile.
The firm's analysts say the combination of increasing computational power, large volumes of data and advances in the development of deep neural networks will allow organisations to tackle brand new problems.
Enterprise architects are encouraged in the report to pay attention to key AI technologies - such as deep learning, machine learning and cognitive computing - and emerging applications including drones and smart robots.
Gartner's latest report also predicted that global spending on information security products and services will reach a new high of $86.4 billion (£67 million) by the end of 2017, an increase of seven per cent from last year.
This growth is attributed to the higher incidence of high-profile data breaches and growing demands for application security testing for larger infrastructure projects. Spending is estimated to grow to up to $93 billion in 2018, accordingly.
Hardware support services, meanwhile, are expected to experience a tail-off in growth thanks to the adoption of virtual appliances, public cloud and SaaS products.
Sid Deshpande, principal research analyst at Gartner, said that rising awareness among CEOs and directors about security incidents and the regulatory outlook have prompted more spending.
Gartner's report finds that the EU's incoming General Data Protection Regulation (GDPR) is expected to drive 65 per cent of data loss prevention buying decisions through into 2018.
Deshpande added: "Organisations can improve their security posture significantly just by addressing basic security and risk-related hygiene elements like threat-centric vulnerability management, centralised log management, internal network segmentation, back-ups and system hardening."