650 Openreach telegraph poles damaged in recent storms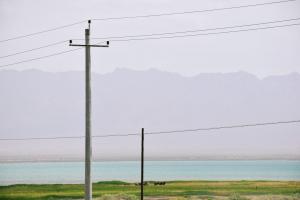 Over 650 of Openreach's poles were badly damaged in the storms that hit the UK last month, necessitating "time-consuming" repair work and disruption, which is still ongoing.
According to the company, the poles, some of which are 15 metres high, needed replacing after high winds and falling trees, particularly from Storm Eunice. These repairs needed specialist equipment and caused road closures or the need for temporary traffic lights in some areas.
A statement from Openreach said: "Each storm brought damage and disruption to our network with severe gales and heavy, sustained periods of rain impacting our cables, poles and equipment – especially the network that provides phone and broadband services across South Wales, the South of England and parts of East Anglia.
"Our engineers are still busy repairing the damage, and although the vast majority of services have been restored, we're still working around the clock to finish the remaining and most complicated repairs."
There was more than ten times the usual number of damage incidents reported for several days after Storm Eunice, with Openreach recording 7,000 damage reports in just 24 hours.
"Of course we knew these storms were coming, so we did everything to make sure we were ready. We moved specialist repair equipment closer to the areas which were forecast to be worst hit, and we had teams of engineers on standby to be deployed to them." the statement said.
South Wales, Devon and Cornwall, Hampshire, Kent, Sussex and Surrey, as well as Somerset were the worst-hit areas and there is still work ongoing to repair the damage. The company are using equipment they normally reserve for training to help to clear the backlog.
"We've got thousands of engineers working around the clock, and we've brought in extra resource from less-damaged parts of the country." The statement continued.
"We're continuing to keep service providers (the company you pay your broadband bill to) informed so they're aware of how our repairs are going and where disruption's still ongoing."