5 million in UK overpay for broadband, study claims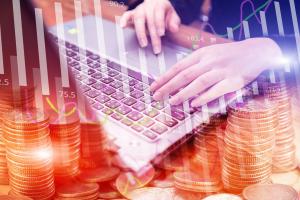 According to a survey of 3,000 people in the UK commissioned by Uswitch, around 5.38 million households who are out of contract with their ISP are overpaying for broadband due to a lack of confidence in the process of switching providers.
The study, which was conducted by Opinium between December 9-14 2020, claims that this means affected users could be overpaying up to a total of £804 million.
The study found that households whose broadband deals, such as first term discounts, had expired sit outside of a contract for 19.75 months on average. According to Uswitch, households could be paying £149 more than they should in that time, based on an average additional out-of-contract customer payment of £7.56 per month.
19.5 per cent of respondents to the survey said that they either could not be bothered with the process of switching or were worried that they would lose internet connectivity during the transition.
However, the study also found that 49 per cent who had switched within the previous 18 months said switching was easier than they expected, with only 10 per cent finding the process harder than expected.
22 per cent said that had never changed broadband provider, while a further 10 per cent did not know when they had last switched. Despite 37 per cent thinking that changing providers would lead to at least one day without broadband, 72 per cent of those who had switched said they saw little or no loss of broadband during the process.
Conversely, 36 per cent of respondents said that found they had lost connection while switching between providers across the same network, for example Openreach. 51 per cent, meanwhile, who had changed network entirely when switching found that they suffered a loss of internet during the process.
Telecoms regulator Ofcom is seeking to improve the switching process in order to make it quicker and easier for broadband customers to switch networks.