£55m digital infrastructure investment for Carmarthenshire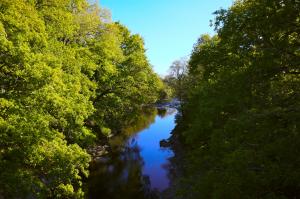 The Plaid Cymru-lead Carmarthenshire Council has approved an investment of £55 million for digital connectivity for the region. Plaid Cymru said that the upgrade, which constitutes part of the wider Swansea Bay City Deal, is essential for the region's economic development.
The investment will provide more full fibre broadband connectivity in the area, as well as support to improve mobile networks. It has been reported that the investment will seek to bridge any gaps between rural and urban areas that may be left by the ongoing Superfast Cymru programme.
The £55 million will be invested across Carmarthenshire, Neath Port Talbot, Pembrokeshire and Swansea, the areas that comprise the Swansea Bay City Deal. £25 million of the funding comes from the City Deal, along with £13.5 million in public sector funding and £16.5 million from the private sector.
The digital infrastructure project has published a list of objectives, relating to connected areas (such as towns and cities), rural areas and next generation wireless.
For connected areas, the project will aim to ensure access to world class fibre infrastructure, delivering objectives such as improving public service delivery, saving public sector costs, stimulating digital service competition, stimulating telecoms industry investment and delivering economic benefits, largely through increased efficiency and productivity.
For rural areas, the investment will seek to facilitate equality of access to broadband, delivering objectives including improving public service, improving social cohesion and inclusion in order to sustain communities and stimulating growth by enhancing employment opportunities.
For next generation wireless, the investment will seek to ensure the region is at the forefront for 5G and Internet of Things, delivering objectives including inward investment, innovation that ensures the region is at the forefront of new services and economic growth.
Trelech Councillor Jean Lewis commented: "As one who represents a large rural area, I'm delighted by this announcement. I've been lobbying consistently for an improved broadband service since I was elected several years ago."
"During this pandemic period in particular, technology has become an essential lifeline for most of us. This exciting strategy offers hope for businesses and residents who suffer a very slow connection at present."
"It will provide equality opportunities for all the county's residents and the county council's leadership is to be commended for their part in ensuring that this will happen."