Pressure grows for free home broadband during COVID-19 crisis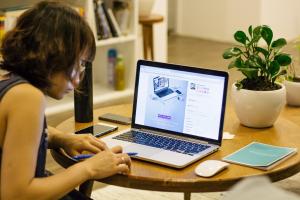 The Internet Service Providers' Association (ISPA) has said it is in the "very early" stages of talks with the UK government over how they can best support the UK public's increased reliance on broadband during the coronavirus crisis.
As a result of the pandemic, many more people are working remotely, while many children may need to access online classes. There is also an eagerness to connect over-70s with loved ones during isolation periods, leading to calls for providers to offer free broadband during the pandemic.
An ISPA spokesperson said: "Things are naturally developing extremely quickly at the moment, and Ispa plans to seek further guidance from government on these issues so that customers can remain connected to the internet during these unprecedented times".
However, the trade body has said that making broadband free could compromise the delivery of an optimum service. Moreover, with so many diverse broadband ISPs now in the marketplace, providing all such services cost-free would be extremely difficult.
Smaller providers would find this particularly hard and many might not survive should the government mandate free broadband. It has been suggested that a voluntary agreement, largely focusing on the big providers, might be more likely.
The Government of Jersey, meanwhile, has reached an agreement with Digital Jersey and local telecoms operators to provide residents of the island with boosted 1Gbps broadband "at no extra cost", during the crisis.
The measures aim to support those who are "home-working and home-isolating" and that it "will last for as long as the current COVID-19 measures remain in place unless otherwise agreed by all parties".
Digital Jersey CEO Tony Moretta said: "With our 100 per cent fibre network, Jersey is in the unique position of being able to easily support all the services required for both remote working and living for the entire population. We will continue to work with Government and industry to ensure both businesses and consumers have the technology they need."