New-build homeowners inconvenienced by connectivity issues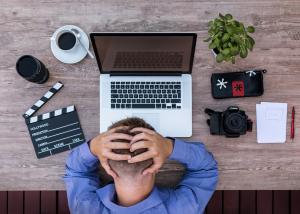 New residents in housing complexes or apartments have historically faced problems when attempting to establish a fibre broadband connection in their homes, and the problem does not appear to be slowing down.
Research from ThinkBroadband has revealed that newly-developed homes are less likely to access superfast broadband speeds than older residential developments. In fact, only 81 per cent of new homes can access speeds greater than 24Mbps in comparison to 95 per cent of all homes across the UK.
This information comes despite government action to introduce new-build schemes with already existing access to superfast broadband from the country's two largest network operators – Openreach and Virgin Media.
The data further revealed that just 17.6 per cent of new properties built this year get speeds below 10Mbps, which is the minimum speed required by every household by 2020 as determined by the government's Universal Service Obligation (USO).
Although the majority of the new properties already have the existing infrastructure in the ground to establish a stable internet connection, it is unfortunate that 81 per cent of the homes cannot secure a broadband connection with ease.
People have spoken out about the interference caused as a result; students moving into new homes have complained that the lack of internet has rendered them unable to study efficiently, making them nervous for the new academic year. Young professionals with families have cited the broadband troubles as "annoying and inconvenient" as they are having to spend more time in the office sorting out things rather than enjoying their brand-new homes.
It appears, however, that the issue lies with the cables. Old copper networks are still prevalent which makes fibre-to-the-premises (FTTP) connectivity a difficult ordeal. Furthermore, with more legal requirements surrounding superfast fibre broadband rollouts revised by the National Planning Policy Framework, it seems that new policies take time to implement, especially if developers do not view fast broadband connections as a priority in their construction plans.
While it certainly is not a matter of life and death, the Local Government Association (LGA) is calling for a FTTP kitemark to inform new buyers of the connectivity quality in the new-builds prior to purchasing and completion.