EE report tracks UK internet usage during lockdown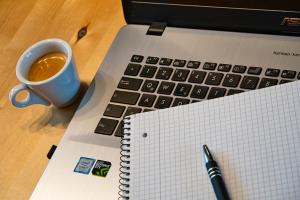 EE has published its most recent Mobile Network Data report, tracking the period from February to May 2020 and showing the online trends and habits of the UK during the coronavirus lockdown thus far.
With many across the country working from home during the lockdown and children being schooled remotely, many ISP networks have seen a significant increase in daytime traffic. At the same time, there has been a 45 per cent increase in data use on communication services such as Skype.
Mobile traffic has also increased in some areas, with voice calls of 5 minutes or over rising by 45 per cent during the period covered by the report. The biggest increases were in Stevenage, which registered a 120 per cent increase in data usage for communications apps and Hereford, which saw a 118 per cent increase.
While residential areas and commuter towns saw increases, however, Central London saw a 58 per cent decrease, with many businesses in the area closed. Discussing the findings of the report, BT Consumer Division CEO Marc Allera said:
"Lockdown has clearly driven huge changes in the way our mobile network is being used. A 45 per cent increase in traffic for communication apps like WhatsApp, Houseparty, Skype and Teams demonstrates the importance of staying in touch with friends, family and colleagues, while it's also interesting to see how Network traffic is visibly shifting from cities to suburban areas."
"Fitness apps are seeing big spikes in data usage as we exercise outside more and online supermarket orders spiked massively in the early stages, and are now returning to a new 'normal'. What's clear is that the role of a highly reliable high speed mobile network has never been more important to our customers, and I'm pleased that the EE network continues to deliver a great performance even in these tough times."
The report also notes changes in food shopping habits over the course of lockdown, with a dramatic spike in online supermarket orders in March at the start of lockdown, before a return to more normal levels in April and May as panic buying largely ended.