Broadband to be considered a business expense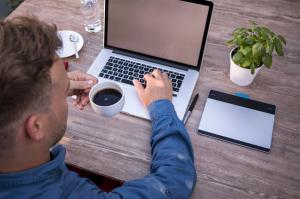 A new study has revealed that those using personal internet connections for work could charge their employing businesses £11.94 a month as an expense.
Conducted by MoneySuperMarket, the survey polled 2,010 UK adults in full-time employment and found the average time spent online for work on their private home broadband networks was 8 hours and 35 minutes per week. The surveyor deduced that this equated to roughly £11.94 that could be claimed back from bosses on a monthly basis.
Presently, a number of things can be claimed by employees from their companies, including travel costs, food and accommodation, and even phone line rentals where necessary. However, it appears claiming for a broadband ISP connection verges into uncharted territory in terms of how much of it can be expensed.
The research noted that 47 per cent of employers believed that home broadband services ought to be considered an expense, whereas only a quarter of the polled employees were actually taking advantage of this ability to claim.
Senior provider manager at MoneySuperMarket, Emma Spencer, said: "Working from home is a benefit that many UK workers enjoy, but it's interesting to consider the tools, like broadband, that they need to do so – and the potential associated costs.
"Brits are busier than ever, so with more employees working from home or checking emails during their commute, it's unsurprising that they may need to use personal broadband or data allowances to get their work done.
"If you work from home, you may need faster broadband, especially if you regularly download large files or use video conferencing […] It's also worth remembering that some packages have a monthly usage limit, which means once a cap is reached, you may experience slower speeds or be charged a fee for over-use. There are a number of unlimited deals available which could be worth considering if you work from home, or if you work on the go, then the best option might be a mobile broadband dongle."
The research concluded that 17 per cent of Brits would claim the full cost of their internet back from employers, but a further 37 per cent admitted they would only do this if they could prove how much of the internet they had used for work specifically.