Zzoomm reveals full fibre coverage of 50,000 UK premises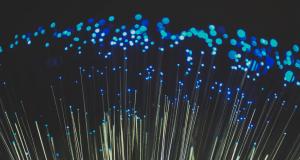 Internet service provider Zzoomm has revealed that its new gigabit-capable Fibre-to-the-Premises (FTTP) broadband network has expanded to now cover approximately 50,000 premises. The figures, released as part of Zzoom's annual results, demonstrate the significant growth made by the company since December 2021 when its network had covered just 10,000 premises.
Matthew Hare, CEO of Zzoomm, said: "In 2021 we laid the foundations for growth, and the first half of 2022 sees us realising the potential of the Zzoomm Full Fibre network. We are a firmly established and rapidly growing Full Fibre network operator, providing fibre to both homes and businesses in 16 market towns. In these market towns, we provide Full Fibre service with unmatched performance that is not reliant on the slow, unreliable copper used by other broadband providers."
"We are now seeing real momentum in our rollout and connection programmes across all the market towns in which we operate. Once these are completed, we will be able to provide Full Fibre broadband to over 250,000 homes and businesses. Our Zzoomm standout challenger brand is already synonymous with excellent customer focus, transparency, quality of service and product reliability, topped off with fabulous speeds that only Full Fibre networks can deliver."
The provider aims to reach one million UK premises in 85 towns by the end of 2025, having started its deployment in 2020 in the Henley-on-Thames area. Zzoomm's network has already started to go live in semi-rural towns and villages across parts of North Yorkshire, Staffordshire, Berkshire, Oxfordshire, Herefordshire and Cheshire.
Despite its strong results and growth during 2022, Zzoomm has also warned that it expects to see "continued disruption to the supply chain during 2022", as well as "significant inflationary pressures on components and labour costs".
Zzoom is financed by Oaktree Capital which provided the firm with an equity investment of £100 million and a further £100 million debt facility from an international banking consortium.