Yorkshire to be boosted by broadband rollout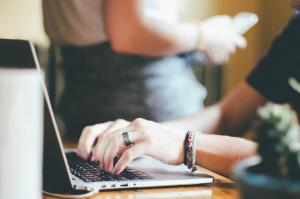 CityFibre has announced its plans to roll out extended broadband services to 11 Yorkshire cities and towns by expanding its full fibre network with a £2.5 billion investment deal.
The telecommunications provider has stated that five million homes and businesses will improve from access to full fibre broadband, which is expected to meet a third of the government's 2025 target.
On top of the initial cities of Leeds, Huddersfield, Coventry, Cambridge and Edinburgh, a further nine Yorkshire towns have been identified as critically in need of fibre-to-the-home networks.
Leeds City Council's executive for resource and sustainability, Councillor James Lewis said: "Leeds City Council is delighted to hear about CityFibre's ambitious plans to develop a new full fibre network in Leeds.
"Encouraging and facilitating investment from private sector providers like CityFibre is an important part of our strategy to help us realise our ambition that all premises in the district, residential and commercial, are able to access gigabit capable services and take advantage of new technologies and new ways of living and working."
It is expected CityFibre's investment plans will also boost the number of construction contracts throughout the region in the coming years, as the area develops the infrastructure to grow and improve its broadband networks.
Specifically, CityFibre's investment deal will deliver a full-fibre, large-scale platform to a fifth of the country's consumer market, which is expected to align with government goals of achieving nationwide full-fibre connectivity in the coming years.
CEO of CityFibre, Greg Mesch, said: "Our rollout will soon bring to scale an innovative wholesale network, providing internet service providers and mobile network operators with greater choice and unrivalled technical capabilities, benefiting all sectors of the market.
"We now need to work together across Government, Ofcom and industry to create a level-playing field that continues to encourage investment from multiple network operators, so that full fibre can be delivered as quickly and effectively as possible."