Wildanet expands FTTP rollout to Devon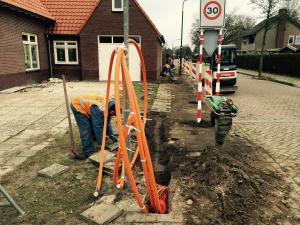 Wildanet, a rural-focused ISP which is rolling out a gigabit-capable Fibre-to-the-Premises (FTTP) and fixed wireless access (FWA) broadband network in parts of Cornwall, has announced that its rollout has now been expanded into the neighbouring South West county of Devon.
The expansion of the rollout will see Wildanet deliver its services to several towns in Devon. The expansion will begin with Wildanet targeting up to 6,000 premises in the neighbouring towns of Totnes and Dartington.
Work is set to begin this new phase of the rollout this summer, with work to be carried out on a rolling, street-by-street basis. Wildanet says the build is forecast to take "a number of months" and the company has organised two community drop-in sessions at Totnes Civic Hall to explain the plans to residents in greater detail.
Wildanet Chief Executive Helen Wylde commented: "We believe every person, business and community should have the freedom to access the opportunities high speed broadband provides. That's why we're investing £50m to build a new high speed digital network across the South West, and we're delighted to be coming to Totnes and Dartington."
"This will be our first connected community in Devon and we look forward to working with the local community to deliver the service they deserve. We're also supporting communities around the world by planting a new tree for every property our new fibre network passes, which means we will be planting 6,000 trees as a result of the work we'll be doing in Totnes and Dartington."
Wildanet's £50 million FTTP and FWA rollout began in Cornwall last year, with the operator backed by the Gresham House British Strategic Investment Infrastructure Fund (BSIF). Work has already been completed in the market town of Liskeard and the adjacent village of Dobwalls.
The ISP has also started building in Torpoint, Callington and Launceston, with the rollout set to commence shortly in Bude, Pensilva and Wadebridge.