WightFibre FTTP rollout passes 30,000 premises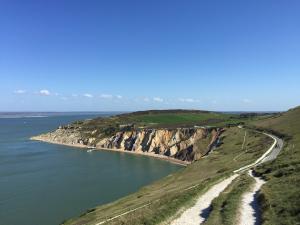 Isle of Wight-focused broadband ISP WightFibre has announced that its Fibre-to-the-Premises network build on the island has now passed 30,000 premises. The provider's £85 million rollout has progressed from 26,000 premises in April, but remains considerably short of its target of 41,000 by the end of 2021.
WightFibre's rollout is backed by financing from NatWest Bank and Infracapital and aims to reach near-universal coverage across the island by the end of 2025, covering roughly 70,000 premises. However, the rollout has been affected by COVID-19 and a shortage of engineers.
The 30,000 milestone comes after the ISP extended its fibre optic ring in West Wight across the River Yar. The West Wight fibre optic ring will connect settlements including Freshwater, Yarmouth, Totland and Brightstone to the provider's network. With the build to cross the river now complete, WightFibre is set to begin work in Yarmouth and Freshwater over the coming months.
The extension over the River Yar proved a significant undertaking, despite the short distance covered. The provider worked alongside Natural England on the build, with care for the environment and natural habitats a core concern.
WightFibre CEO John Irvine commented: "WightFibre has made great progress in building the UK's first Gigabit Island on the Isle of Wight, having already made full-fibre broadband available to over 30,000 premises."
"West Wight is often an after-thought in major infrastructure projects, but from the outset, WightFibre have always planned to include West Wight in our rollout. This short cable under the River Yar is a major component of our rollout so that we have two routes to West Wight. This will ensure we can provide the most reliable service possible."
Commenting on the provider's plans for the coming year, Irvine added: "By the end of 2022 over 90 per cent of homes in West Wight will be able to receive WightFibre full-fibre broadband".