Welsh Government issues fibre rollout progress update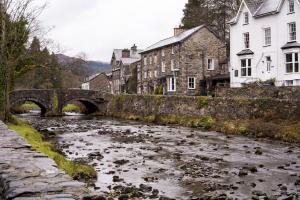 The Welsh Government has revealed its first quarterly progress report on its £22.5 million Phase 2 full fibre broadband rollout with Openreach. The rollout aims to bring gigabit-capable broadband to 26,000 premises across Wales by March 2021, so far 8,283 rural premises have been completed.
It is thought that around 4 per cent of homes and premises across Wales cannot currently access superfast broadband speeds (speeds of 30 Mbps and over). The Next Generation Broadband Wales project (or Superfast Cymru) aims to upgrade these areas, which are largely in remote and rural parts of the country.
The update represents the first progress report since the Phase 2 deployment began in 2019 and covers up until the end of March 2020. Openreach reported the completion of 8,283 premises to the Welsh Government. These premises are subject to further governmental assurance and 4,194 premises have so far been checked via this process, which remains ongoing.
Despite the progress, 26,000 is not the entirety of the fibre broadband gap that still needs to be filled. According to an Open Market Review in 2019, a total of 96,111 premises across Wales were classified as being in need of future intervention.
So far, the local authorities that have seen the greatest benefit from the Next Generation Broadband Wales rollout are Caerphilly, which has had 1,477 premises connected, Wrexham, where 1,140 premises have been connected, Bridgend, where 870 premises now have access, followed by 678 premises in Rhondda Cynon Taff and 647 in Gwynedd.
The Phase 2 rollout, which has been able to continue in spite of the ongoing coronavirus pandemic, has been divided into three regional lots, all of which have been contracted to BT. LOT 1 will cover North West Wales at a cost of around £6.5 million; LOT 2 covers East Wales, including Cardiff Newport and Wrexham, at a cost of £9.2 million; LOT 3 covers South West Wales, at a cost of around £6.7 million.